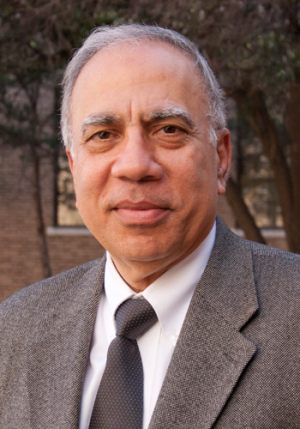 Dear Friends of the UH Petroleum Engineering Department:
It is my pleasure to welcome you to the UH Petroleum Engineering Department's website!
In comparison to other petroleum engineering departments around the country, ours is a relative newcomer; the bachelor's degree program in petroleum engineering was relaunched in 2009 and received ABET accreditation in 2015 — the same year the department launched its doctoral degree program.
In just seven short years, enrollment grew from 81 total students in 2009 to 914 students in 2016. During this time, the UH Petroleum Engineering Department was lauded as a "model partnership between industry and academia" by the Business-Higher Education Forum, which cited the department's dedication to addressing industry and workforce gaps by leveraging partnerships with companies operating in the sector.
The vision for the UH Cullen College of Engineering's Petroleum Engineering Department is to be the center of world-class petroleum engineering education, research and service in the city of Houston, the hub of the world's petroleum industry. UH petroleum engineering students are taught by leading researchers and industry professionals. Petroleum engineering graduates are prepared to address the challenges of the world's energy needs responsibly, to exceed the evolving expectations of employers in the petroleum and energy industries, to sustain industry leading skills and to be leaders in industry, academia and government.
The petroleum engineering curricula emphasizes connecting-the-dots between classroom lessons and their real-world applications through professional development and research opportunities. Located in the heart of the Energy Capital of the World, students in the UH Petroleum Engineering Department hold internships in some of the world's most prestigious offices while obtaining their degrees. With petroleum engineering faculty members conducting research in areas including unconventional reservoirs, hydraulic fracturing, molecular simulation of rocks, rock mechanics and physics, reservoir management and stimulation, enhanced oil recovery and much more, there's no shortage of high-impact research for students to get involved in! I look forward to seeing how current and future UH petroleum engineers will shape the energy landscape and solve the most critical energy challenges facing humanity.
I invite you to email me (msoliman [at] central.uh.edu) any time with questions or comments. To stay up-to-date on all of the latest news from the UH petroleum engineering department, please visit https://ssl.uh.edu/subscribe/index.php and select to receive updates from "Petroleum Engineering" and "Engineering e-News" under the "Engineering" drop-down menu.
Thank you so much for all of your support and I hope to see you at upcoming department, college and university events!
Sincerely,
Mohamed Soliman, Ph.D., P.E., NAI
Department Chair
William C. Miller Chair
Department of Petroleum Engineering
Cullen College of Engineering
University of Houston