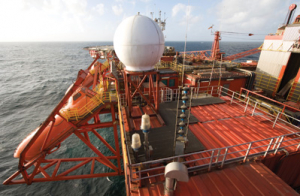 Minor in Petroleum Engineering
The minor in petroleum engineering requires a general petition completed and approved by the student's current engineering major advisor and the petroleum engineering advisor. Then the general petition is submitted by the petroleum engineering department to the engineering dean's office by the deadlines below. Following the dean's approval, a contract agreement with the petroleum engineering advisor will be completed.
General Petition Deadlines
Fall Approval – July 1
Spring Approval – November 1
Summer Approval – April 1
*All paperwork completed and submitted.
Criteria to Declare Minor in Petroleum Engineering
Students are required to be admitted to the UH College of Engineering to be eligible for approval to add a minor in petroleum engineering. An engineering GPA at UH must be a minimum of 3.0 to apply.
There are 17 credit hours for the completion of the minor.
Engineering students must complete PETR 1111, PETR 2311, PETR 2111, PETR 2313 and any three of the following:  PETR 3362, PETR 3318, PETR 3315, or PETR 3372. All prerequisites and/or co-requisites must be observed for enrollment in petroleum classes and will be enforced.
Students must earn a 2.0 minimum cumulative grade point average on all courses attempted in the minor discipline at UH. No course may count toward the minor in which a grade of less than C- is earned.