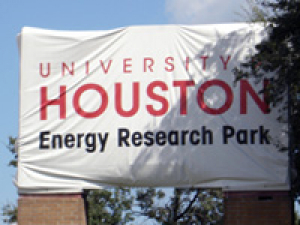 The strategic plan for Petroleum Engineering at the University of Houston is to grow a top tier department, consistent with the University's Tier 1 initiative, with 12-15 tenure-track faculty members graduating 50+ BS, 20 MS, 6 PhD graduates per year.
The first five year phase of this strategic plan has been achieved- starting in the fall 2009 semester with the BS in Petroleum Engineering and graduating the first class in Spring 2013. 
The long standing two-track graduate program (course-based Masters of Petroleum Engineering and thesis-based Master of Science in Petroleum Engineering)  expanded with the approval of two additional tracks, Master of Science in Well Design Engineering and Master of Science in Petroleum Completion and Well Intervention Engineering.
These instructional programs are supported by six permanent tenure-track faculty members, plus two full-time non-tenured faculty, the 16 current adjunct faculty, and support staff. 
Upon recruiting of the permanent faculty, the graduate research effort has expanded under their leadership to include an industry supported research effort and a new Ph.D. program as of Spring 2015.